Floral gifts for the New Year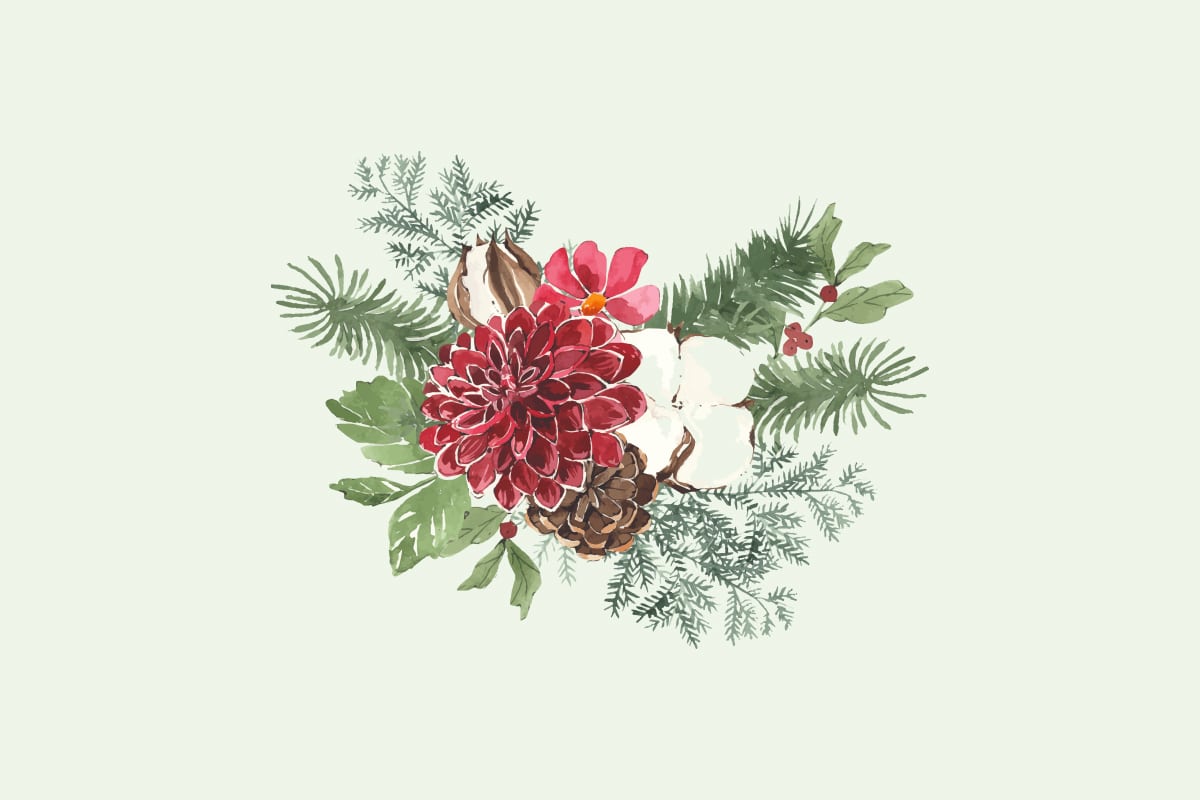 400
/
23-12-2022 11:25
/
Flowershome
One of the most popular holidays - New Year - is coming soon.
Winter, with its cold weather, short days, and snow-covered trees, is no reason to give up bouquets.
In fact, on the contrary, they should be given and received more often to maintain the cheerfulness and good mood of the holiday.
Modern floristry has developed so much that you can buy exotic and non-seasonal plants at any time of the year.
At the same time, New Year is a family holiday, which is most often spent in a home atmosphere. Therefore, it would be appropriate to consider the flowers that can be used as decorations.
Flowers can also be a great start to the new year.
Flowers in Christmas bouquets
These flowers are mostly spread in Asia. In Japan, they are symbols of health and success and play a major role in their culture.
Orchids represent values such as wealth and purity.
It also symbolizes modesty and can be an interesting gift for a person who does not aspire to excessive fame.
In appearance, gerberas look like a daisy. They give a positive and fresh breath to any composition, they are multi-colored, therefore, they are perfect as a Christmas gift.
Many types of lilies bloom in winter. They can be presented as part of a flower arrangement or used as a decorative element. The only negative aspect of these royal flowers is their strong smell, which is why they are not recommended for people with allergies.
Give brightly colored flowers for the New Year.
After all, nothing can make the New Year more cheerful than colors.
Give such a bouquet to the one who loves colorful flowers the most and make her New Year interesting.
Decorative elements in bouquets
Florists most often use fir or pine branches in winter bouquets.
Cones, Christmas decorations, exotic fruits, cinnamon sticks, and dried orange rings are also used as additional decorative elements.
Compositions with candles, which you can lit on New Year's Eve, turn out to be very beautiful.
And let's not forget the candies. Compositions with them are colorful and tasty.
In addition to bouquets, you can also give plants that bloom in winter or late autumn for the New Year.
One of those flowers is the Poinsettia, whose second name is "Christmas Star" because its leaves turn red in winter and look like a star. Read more about the Poinsettia here.
Give flowers on New Year's to those people who have had a great influence on your life. Your family members, teachers, and colleagues deserve these flowers. It may be a small gesture, but it can easily convey a message of love and appreciation.
With love, Flowers Home