What flowers to give a man?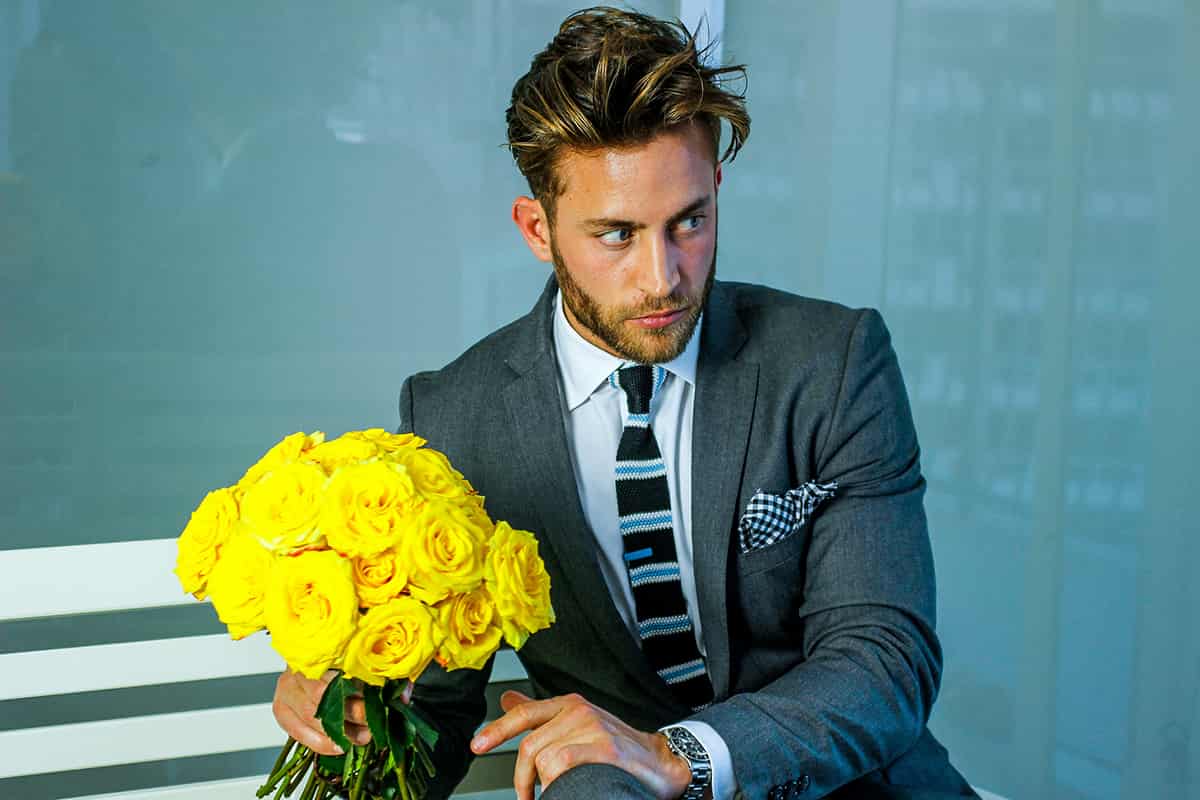 2380
/
28-01-2021 17:19
/
Flowershome
There are many situations when it is customary for a man to give flowers. Giving bouquets to artists and politicians is a common practice. As a rule, such bouquets are made by professional florists who know a lot about this. In other cases, there are always more questions than answers.
Before making a bouquet, you need to find out how such a gift will be perceived. What if it causes surprise or bewilderment? Some men are too conservative to consider flowers as a purely feminine gift. Some people really like the look of flowers and are happy like children. This is possible only if the man knows you or if you have the opportunity to clarify the situation for sure.
There are generally accepted norms when giving a bouquet to a man does not cause a negative reaction.
February 23,
on the occasion of the anniversary,
serious business event,
presentation of a scientific, literary or state prize,
on the occasion of May 9.
What flowers to give a man?
White-red roses, carnations, gladioli, lilies, gerberas, dahlias, chrysanthemums, orchids, helconia.
Don't give men pink flowers. White ones are exact.
Don't include wild, spring flowers in your bouquet. This could be misinterpreted.
Choose flowers in rich, dark, or neutral colors. Minimalism is only welcome in quantitative terms. For example, one branch of amaryllis or orchid is good.
The composition should be calm, honest, but not dull, not faded. The cover should not contain frivolous ribbons, bows, braids, sequins or other decorative elements.
Flowers with smooth stems can be tied with a simple ribbon, decorative threads.
How to present?
The bouquet must be held in the left hand. They take gifts with their right hand or give them the opportunity to shake hands.
The ideal option is to give flowers with good cognac, a box of chocolate, an art album or a stylish thing that matches a man's hobby.
However, the rules are relegated to the background here. It is imperative to find out in advance if a man has an allergic reaction to flowers. When choosing a bouquet, be guided by your intuition.