How to properly dry flowers?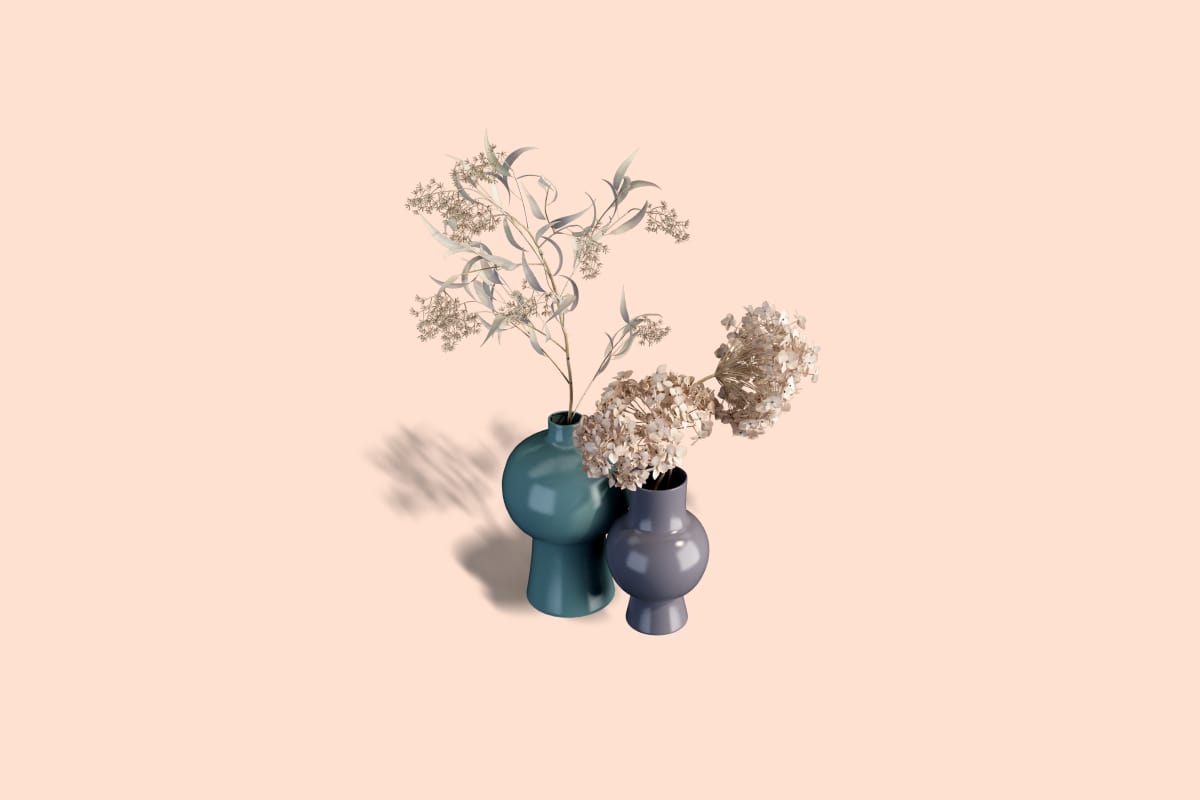 740
/
10-11-2022 11:32
/
Flowershome
Dried flowers have a certain romanticism, don't they?
Keeping flowers dedicated to special occasions can be a great way to turn something temporary into a lasting memory.
Preserved flowers can evoke the feelings experienced at the moment of giving that bouquet.
And how to properly process them?
Finding the best method depends on whatever your result is and the types of flowers you want to keep.
It's best to dry your bouquet as quickly as possible, as fully matured and fully opened flowers will likely lose some petals during drying.
After drying, you can store the flowers in a closed box or put them in a dark, cool, but not humid place.
Air drying flowers
Air drying is probably one of the most popular, oldest, and traditional methods that requires the least amount of resources.
Simply cut off the excess part of the base of the stem, tie the bunch to the base and hang it upside down for a few days.
This method works better for flowers with sturdier stems. But flowers with a lot of pollen, like lilies or tulips, won't do well in air drying because they'll shed the pollen.
Drying flowers in the microwave or dryer
Drying your flowers using a microwave or dehydrator is much faster than air drying and so the flower can retain its color better.
This method is effective for flowers with thicker and more petals, but flowers with delicate petals will suffer from this process.
Drying flowers in a vase
This works especially well for flowers with sturdier stems, such as hydrangeas, because the stems are an integral part of this process.
All you need to do is place the stems in a few inches of water and let them dry.
Drying flowers by pressing
Unlike other methods, pressed flowers lose their natural shape and instead become almost completely flat. Depending on the flower and the method used, pressed flowers can become literally paper thin and almost translucent.
Pressed flowers can be framed, placed in a photo album, or used for example to decorate phone cases in your way.
They should be stored carefully and avoid dust: dried flowers are very difficult to clean after pollination and may break in the process.
Flowers with large buds, such as peonies or roses, are best dried without pressing, as they are more likely to be deformed in the process.
Pressing flowers in books
This method is simple!
Place the flowers on extra paper and close the book. Wait about 10 days and that's it, it's ready.
Always use another, extra layer of paper to prevent the flower from damaging the book as moisture escapes.
Before drying a flower, experiment with a few different methods to see what works for you.
We wish you success!
With love, Flowers Home