How to extend the life of a bouquet in a vase, important tips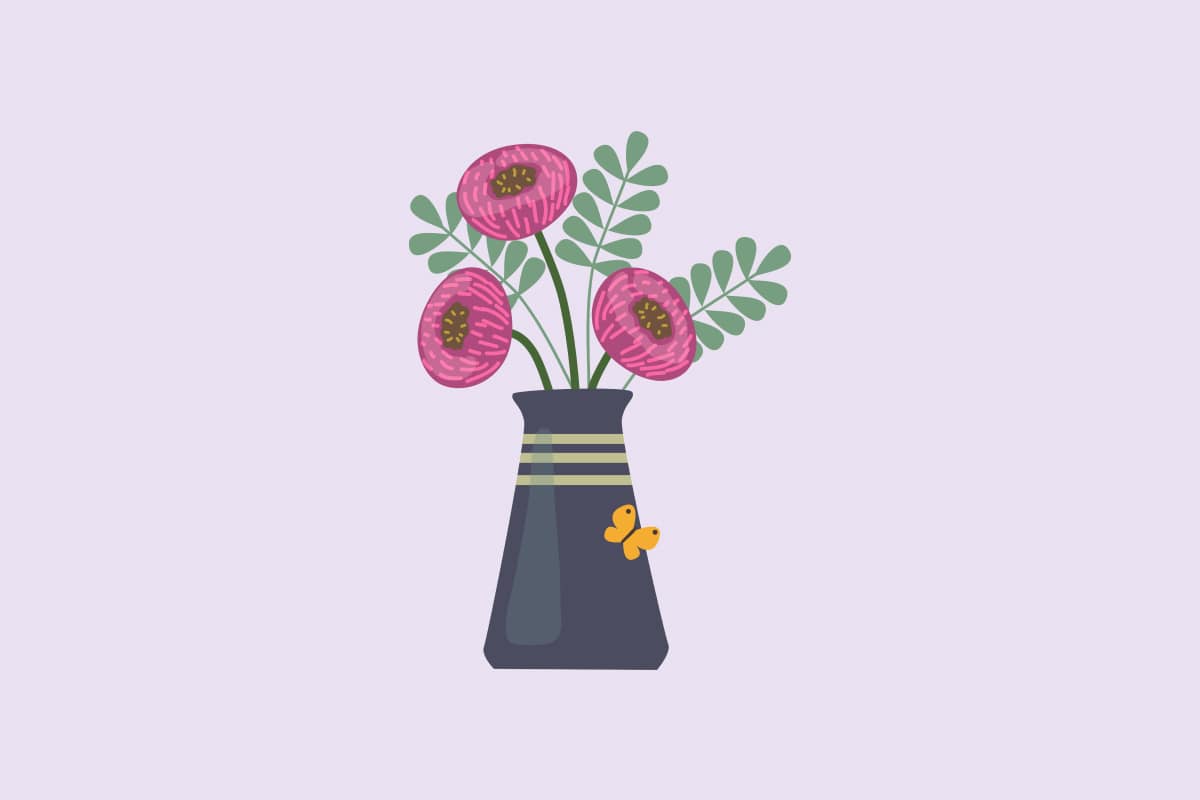 354
/
11-05-2023 15:34
/
Flowershome
First of all, the packaging for the composition is its home, so an appropriate microclimate is formed inside. It is not necessary to remove it as long as possible. So the flowers will have time to "adapt" to the new environment. If you have collected cold water, do not lower the stems into it with a sharp movement. Initially, immerse the plants in a container of water at room temperature and leave them so for a while. So the stems will be saturated with moisture, and the buds will remain dry, which will prevent their possible rotting.
Bouquet of roses: how to keep it fresh
In order for the flowers in the vase to remain in their original form for a long time, it is important to pre-cut the stems by 2-4 cm. It is advisable to cut at an angle, slightly pressing the tips. Thus, air plugs will come out of the capillaries, which will increase the absorbency. Remove the sheets that are under water to eliminate the possibility of their subsequent rotting. The lower part of the stems must be cleaned from the bark by 4-5 cm. When choosing a vase, it is important that the liquid covers 2/3 of the stems. Make sure that the bouquet is located away from drafts and places with sudden temperature changes. Eliminate the possibility of direct sunlight on the leaves.
Preparation of water and flowers: what to consider
It is a mistake to believe that tap water is not suitable for plants. The presence of chlorine prevents the reproduction of bacteria. In winter, it is better to collect warm liquid, and in summer – cool. Please note that high temperatures are excluded for roses. Every 2 days it is necessary to change the liquid in the vase, additionally add sugar and other protective solutions to the water. At this time, it is recommended to wash the slices and update them by a few centimeters.Do not forget to wash the vase itself using household soap or vinegar.
Other tricks that will prolong the freshness of the composition
In addition to the above aspects, it is also recommended to follow the following rules
If you know that chemicals are present in the flowers, then lower them into the bathroom with a little water and a drop of dishwashing detergent. This will not affect the freshness and integrity of the petals in any way. To preserve the rich shade of the buds, try to shift the flowers to the bathroom at night. Immerse them in such a way that the buds do not come into contact with moisture. This procedure will need to be carried out every night, otherwise the plants will feel discomfort.